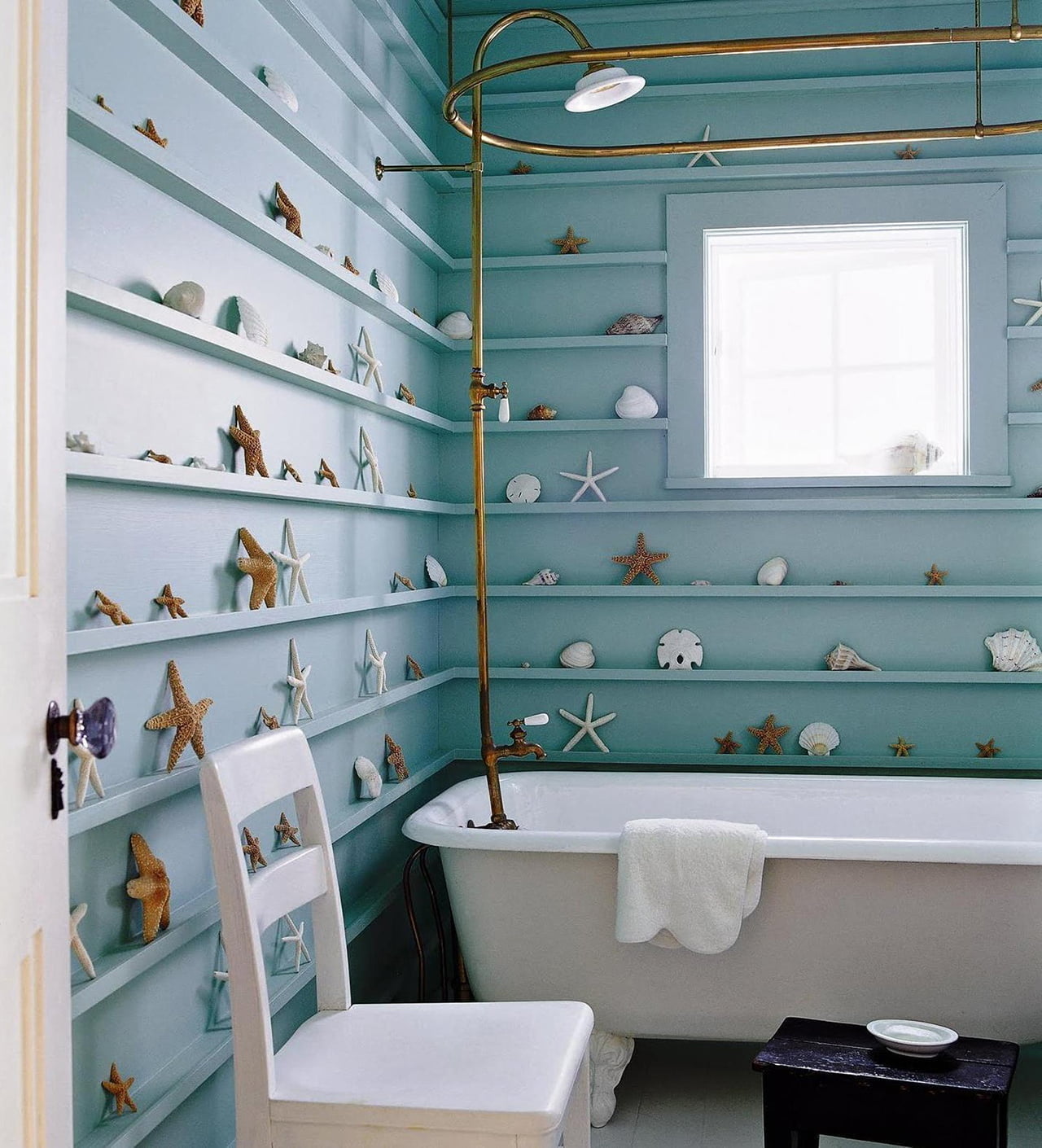 Do you need an inspiration for your
bathroom renovation
? Have you considered adding a little coastal flavor to your bathroom?
Many bathrooms feature seaside and ocean life themes such as seashell decorations. Some will go for an even grander scheme and choose ocean-inspired theme for their bathrooms even if they're not located on the coast. The reason, this is because having such themes provide such a soothing and universal appeal to the room. Check out these suggestions below so it will inspire you to take on an intense bathroom renovation project!
The European-flavor bathroom renovation
Have you thought about looking to foreign lands for a bathroom renovation idea? Remember the colourful seas that surrounded Greece during your vacation? You can have as a feature, a maritime design inspired by the blues and greens of that trip.
What colors to incorporate
Different tones of blue mix comfortably together, and greens blends well with them to create a harmonious scheme. A spectrum of sea shades give the room a welcoming summery feel. You can start with the deepest indigo on the bath to brighter blue and jade on both wood panelling and furniture. For the upper walls you can have a touch of soft aqua and use a lighter shade for the top half of the room. This will really help in freshening the atmosphere.
Wall panelling for your bathroom renovation
Wall panelling creates a warmer, more natural feel than tiled walls, and is widely used in country-style rooms. The boards can be placed edge to edge together and painted in any color. This provides a versatile wallcovering that can be decorated to suit a variety of different moods. Another good suggestion would be to add a horizontal moulding to the walls. You can use the panel's edge in displaying assorted ornaments like shells and starfishes.
Your bathtub
Go for an old-fashioned roll top bath as your centerpiece. If you're the type of person who wants to soak for hours, go for an old-fashioned roll top bath. This centerpiece will allow you to wallow in the water as its curve design doesn't immediately lose heat.
To match the color of your wall panels, you can apply paint on the tub to further boost the room eye-catching hues. Add a wooden chair to complement the rural style that you are going for.
The furniture
Keep the color show going by painting old wooden furniture. Sand down the wood, or use a multi-surface primer if it's already painted or varnished, then apply gloss or satin-finish color. Add a coat of varnish as protection against splashes of water. A great additional furniture would be a simple chest. Check a used one. Then revamped it by painting it green plus add a new wooden drawer knobs as the finishing touches.
This
bathroom renovation
may not be a high-end project but it's laid-back appeal that brings in a coastal approach are filled with smart and stunning ideas.
Alexandria Kitchen & Bath Studio
1502 King Street Alexandria, Virginia 22314
703-549-1415
https://www.akbs-oldtown.com/